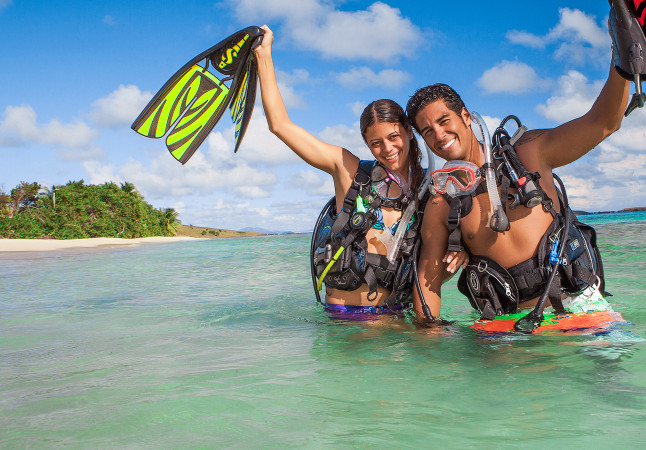 You know you're supposed to be excited about your scuba class.
After all, you've looked forward to learning to breathe underwater for longer than you can remember.
Scuba divers float alongside fishes and get to view a part of the world underwater that few get to see.
But there's one problem:
You're a little nervous. Don't worry, these thoughts are common.
It may feel awkward to put on bulky equipment and seem unnatural to breathe underwater.
Fortunately, we have a few points that can help diminish your pre-dive class jitters.
Scuba instructors are training experts and know how to make new students feel comfortable.
Ask any PADI Diver and they will tell you, it doesn't take long until you trust and admire your instructor.
In the beginning, thinking about all the skills you need to learn can seem overwhelming.
Once you realize the course is comprised of bite-size, digestible pieces, it becomes quite easy.
Link: Padi.com